Sears Key Shop operated by The Keyless Shop has now moved and partnered with Bullis Lock of Chicago.
If you live in Chicago near West Irving Park Road, chances are you have been to the Sears key shop for key duplication.  The Sears Key Shop was in business for 64 years operated by Things Remembered Corp. who decided to close its remaining 16 Key Shops at Sears in 2013. At one time Things Remembered had over 2000 locations that made keys. In the Chicago area this applies to only the 6 corners store and the Lawrence / Damen store.  
The Sears key shop has been serving the Chicago area for all your residential and commercial keys for the past 64 years.  In 2015 ownership changed hands to The Keyless Shop an automotive locksmith specializing in car keys and remote programming. The Keyless Shop is an automotive locksmith specialist with 17 retail locations across eight states.  Unfortunatley in July 2018 Sears closed and the key shop had to find a new home.  Fortunatley they did and are now partners with Bullis Lock a commercial and residential locksmith serving Chicago for over 100 years.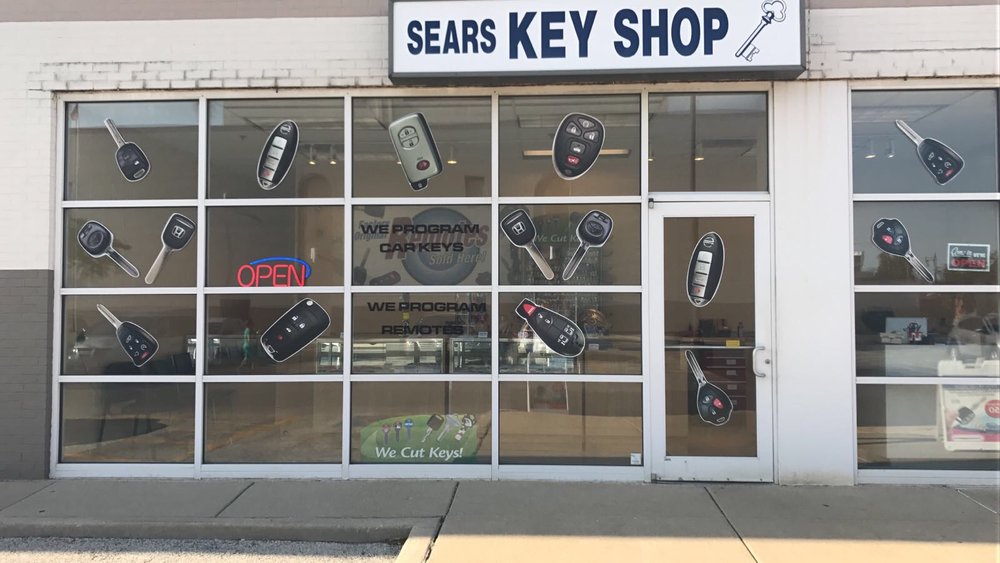 Car keys are no longer very affordable.  As most cars require transponders and keyless entry remotes which have to be programmed with expensive scan tools.  Car dealerships charge on average $250 for a transponder key and remote programming.  Save time and save money with The Keyless Shop at Bullis Lock.  We cover nearly every make and model vehicle and can program them usually in less than 20 minutes.  We are exciting to be opening in Chicago and look forward to serving the Chicago community. 
Give us a call today at 773-820-7451 or come see us at the Bullis Lock at  4350 W Addison St, Chicago, IL 60641