Affordable Car Keys now at Sears Key Shop in Cleveland/Middleburg Heights
The Sears Key Shop has now moved!  Our new address is:
6927 Pearl Road,
Middleburg Heights, OH 44130
(Next to NTB Tire and El Rodeo Mexican Restaurant)
440-773-3548 shop tel. 440-499-5176 (24/7 Emergency Locksmith Service tel). Email: 440@KeylessShop.com

The Keyless Shop at Sears is now open In Cleveland/Middleburg Heights.  Most car keys now a days have chips or transponders inside them and they must be programmed to the vehicle in order for the car to start.  The Keyless Shop specializes in programming car keys and keyless entry remotes.  We can usually save you up to 50% off dealership prices, saving you hundreds of dollars.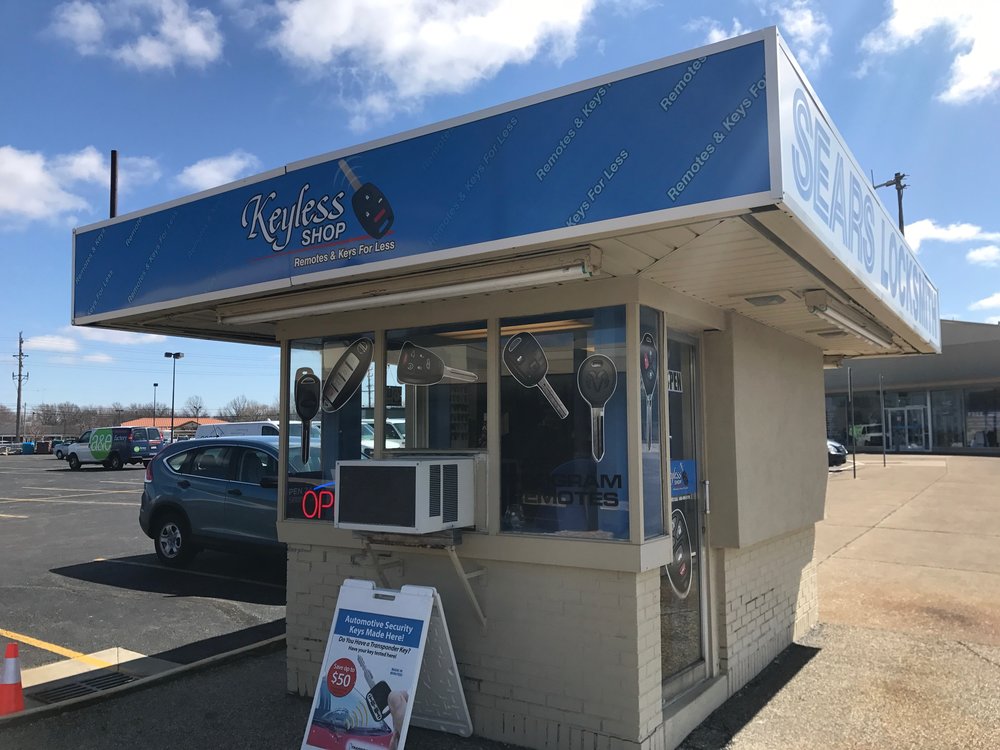 Our Key Shop is located at Sears at 6950 W. 130th St, Middleburg Heights, OH 44130.  This key shop has been in business for over 50 years, we are proud to be the new owners operating the key shop for the past few years.  Give us a call today at 440-499-5176 for a price quote on your next car key or keyless entry remote.  Or send us an email at KeylessShopOrders@yahoo.com.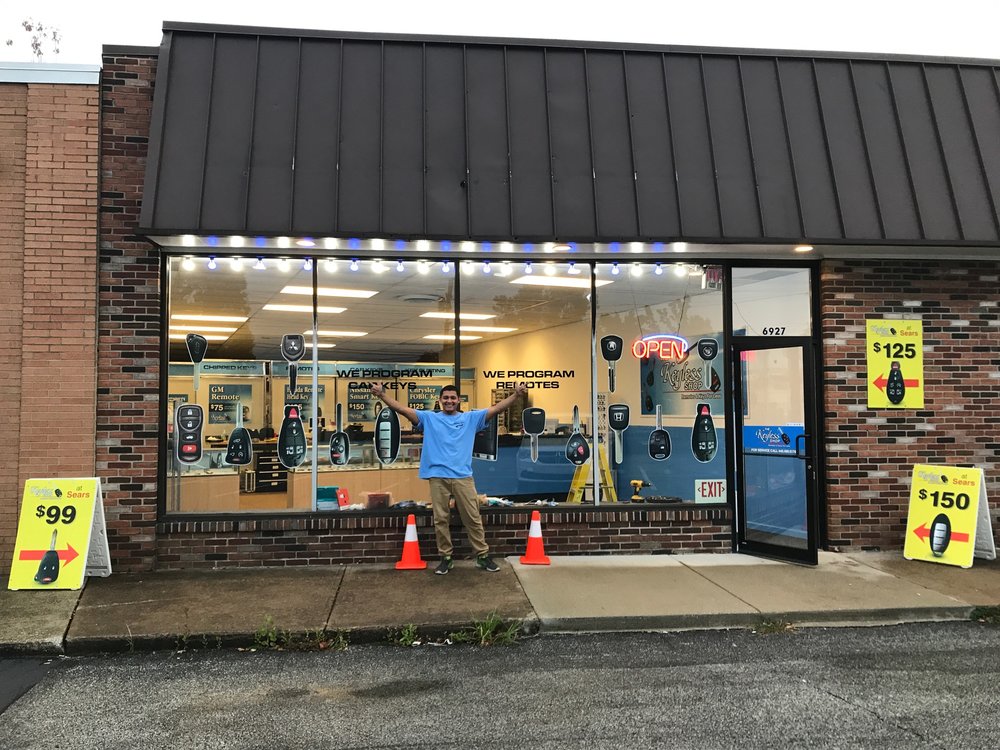 We recommend you always have two keys and two remotes for your vehicle, loosing your only key could cost you hundreds.  Save hundreds off dealer pricing and ask about our discounts when you purchase two keys and two remotes. 
Need Emergency Locksmith Service
Call us 440-499-5176
Having a car remote is not only convenient but it also adds security to your vehicle.  For many vehicles when you lock the doors with the remote you also activate your alarm security system.  If someone opens the door without the remote the alarm will go off.  Most remotes cost around $75 which includes the programming and labor charge.   Most transponder keys cost around $50 cut and programmed to your vehicle.  The Keyless Shop is a licensed locksmith company with sixteen locations in eights states.  We are proud to have three locations in Ohio in Middleburg Heights, Akron and Columbus.  We look forward to serving you and earning your business.