Replacement Car Keys and Remotes in Baltimore For Less!
We are open Monday-Saturday from 11am-7pm. For more information call us at 443-927-9110
WE ARE MOVING! New Location starting May 1st 2020 is: 131 1/2 Back River Neck Road, Essex, MD 21221
After serving the Baltimore community for the past 5 years out of the Sears White Marsh Mall location it is time for us to move. The Keyless Shop is your trusted automotive locksmith for Car Keys and Car Remotes in the greater Baltimore area.
The Keyless Shop locksmith is your one stop shop for replacement car keys, car remotes, keyless entry, and much more. Save up to 50% off dealership prices. Come visit us at our new location 131 1/2 Back River Neck Road, Essex, MD 21221
Need a car key or remote for your vehicle?  Down to your last car key? The Keyless Shop automotive locksmith can save you hundreds of dollars off dealership cost on transponder keys and remotes. Our expert auto locksmith can cut copy or replace for most makes and models on site. Car keys, locks and ignitions have evolved over the years in electronic and laser cutting technologies to enable functionalities like anti-theft protection, automatic lock and unlock, remote start, and many other functions.
Replacing your car key and remote can be very expensive, sometimes running in the hundreds of dollars even thousands in some cases. Most people mistaking believe that replacing or duplicating their car key or remote takes an expensive and time consuming trip to a dealership. Why waste time and money when you can go to The Keyless Shop at Sears for cheaper and faster service! We are the best automotive locksmith in the industry and we can save you the most money.  The Keyless Shop at Sears is conveniently located at 131 1/2 Back River Neck Road, Essex, MD 21221.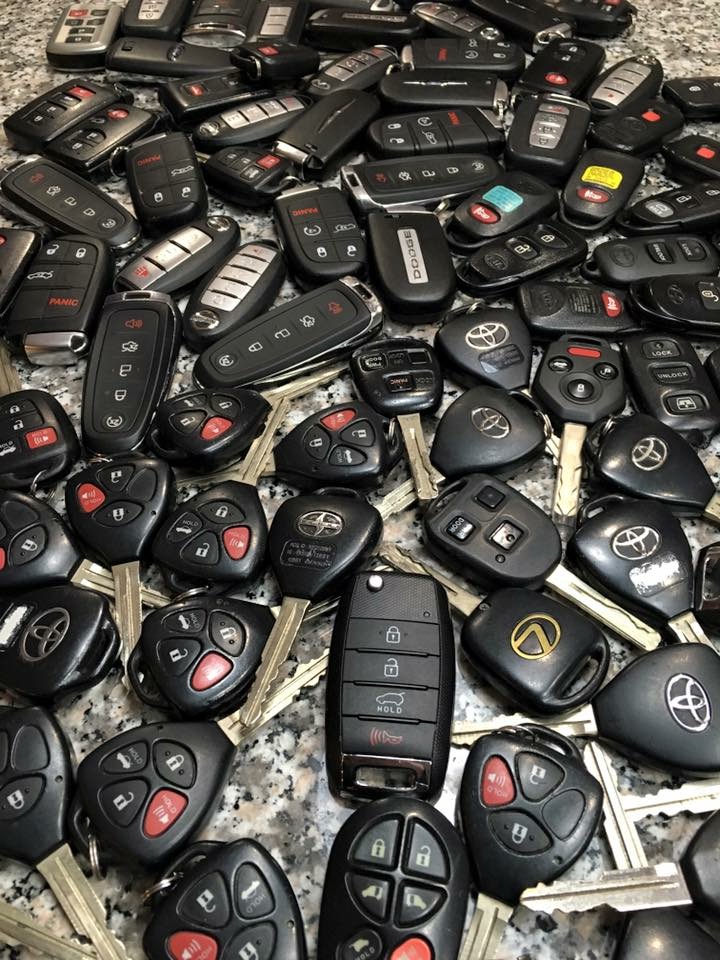 Automotive Locksmith services are available for most American and Japanese vehicles (Ford, Chevy, GMC, Dodge, Chrysler, Jeep, Honda, Nissan, Mitsubishi, Hyundai, Kia, Toyota, and many more.) We also offer car lockout services starting at $35.